Witherslack Hall Equestrian Centre Pony Club
The Witherslack Lake District Pony Club is an international, voluntary youth organisation which is open to young people aged under 25. If you are looking for a Lake District Pony Club, we are a Pony Club linked centre, which means you can enjoy all the fun of Pony Club without owning your own pony!
The Pony Club aims to:
Encourage young people to learn and enjoy all kinds of sport connected with ponies and riding.
Give instruction in riding and horsemastership and to educate members to look after and take proper care of animals.
Promote the highest ideals of sportsmanship, citizenship and loyalty, to create strength of character and self-discipline.
Our Pony Club is split into groups depending on age and ability, so that we can cater for every member's needs.
There is lots to get involved with at the Witherslack Pony Club, as well as our monthly rallies we:
Run annual Summer and Christmas Shows
Run Residential Summer Camps specifically for our members
Take part in inter-centre dressage competitions
Take part the annual Pony Club NFU Mutual National Quiz (for which we've been to the championships each year we've competed!)
Take part in the Blue Cross Horse and Pony Care competitions
*NEW for 2019* Winter Triathlon
Offer volunteering opportunities for our older members (aged 13+) through the Young Equestrian Leaders Award scheme
Minis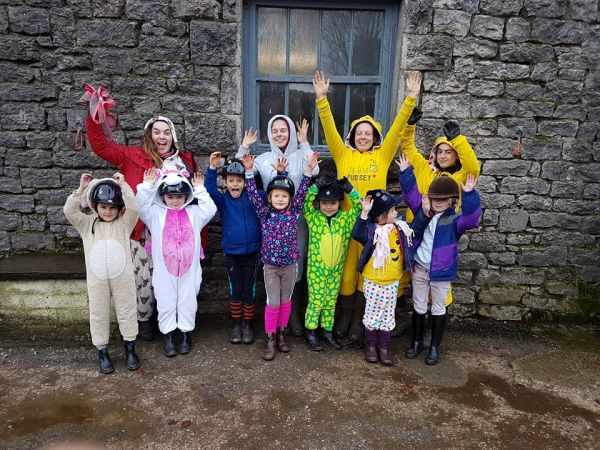 Our Mini Rallies are for our younger members (aged 10 and under) who have little or no experience with ponies. At these sessions we learn about a new topic each month and members work towards their mini achievement badges. Members also work towards their Bronze Progressive Tests, and their E Standard Efficiency Tests.
Once members are confidently walking and trotting off lead rein, and are aged at least 7, they move up to Juniors.
Bronze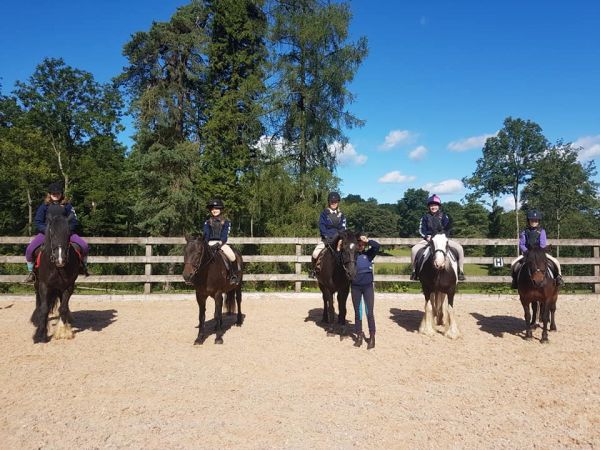 Our Bronze groups are working towards their D Tests, and Progessive Tests 3, 2 & 1. Each month we work towards achievement badges aimed at building good foundations in both horsemanship and riding on the flat. We focus on keeping lessons fun and challenging, whilst improving members' confidence and ability. Once all 3 Bronze Progressive tests have been achieved, members will move up to Silver groups.
Silver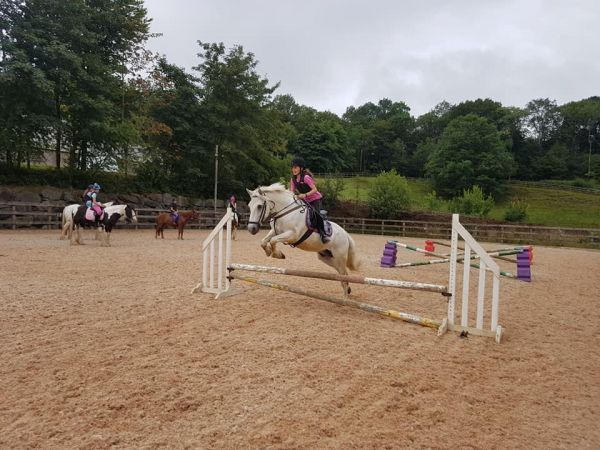 The Silver groups work towards their D+ Tests, and Silver Progressives 3, 2 & 1. Progressing onto working over poles and small fences, as well as more technical riding on the flat and more advanced stable management. Once members are aged at least 10 and have passed their D+, they move up to our Gold group.
Gold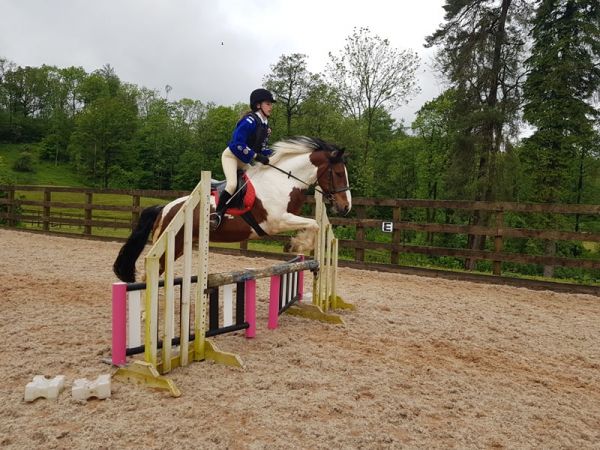 Our Gold rally is for members who have achieved their D+ Test. Here we work towards the higher level achievement badges, Progressive Tests and Efficiency Tests (C and above). When certain criteria have been met (age and test restrictions) members will also have the opportunity to train towards becoming coaches if they wish.
Pony Club Events
Pony Club News
September 2019
A huge well done to all of our Pony Club [...]