Horseback Archery
Looking for a new challenge?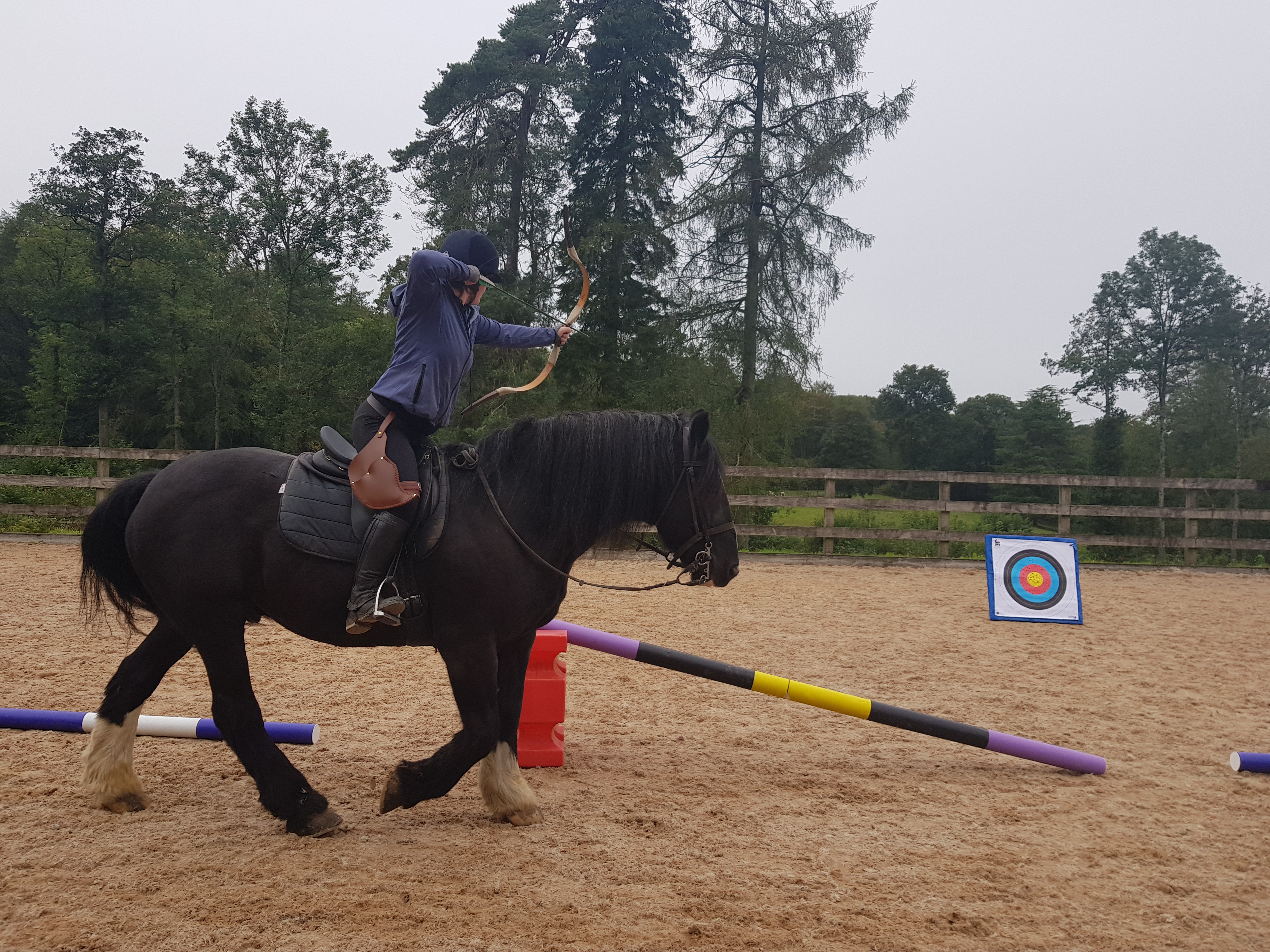 Horseback Archery is an ancient and traditional art requiring excellent skill levels in both horsemanship and archery. Over the past 20 years there has been a surge of interest in mounted archery all over the world, leading to it becoming quite the modern sport!
Here at WHEC, we are a British Horseback Archery Association approved school, coaching a variety of students, from those who have never shot a bow before, to those who have previous archery experience.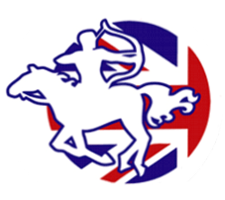 All our Horseback Archery activities are taught and overseen by our coach, Emily. Emily has been enjoying mounted archery for the past two years, having achieved her BHAA Club and Intermediate Horseback Archer qualifications, as well as her Range Safety Officer and Club Coach qualifications. She regularly attends training with her club, the Ribble Valley Mounted Archers, often taking one of our school horses, Sebastian (pictured doing their thing at the top of this page).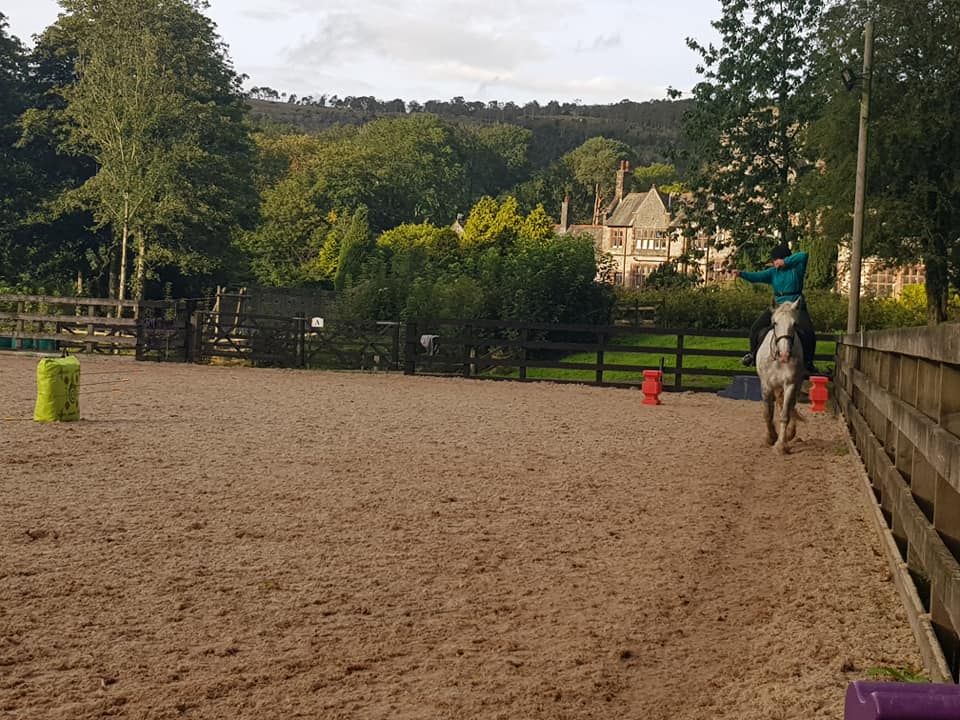 HORSEBACK ARCHERY PRICES
Lesson Type
Information
Private
Semi Private (2-3)
Group (4-6)
Ground Archery

1 hour of archery tuition.
No experience needed.
All equipment provided.

£35.00
£30.00
£25.00
Mounted Archery

1 hour of mounted archery tuition.
All equipment provided.
Archery experience necessary.
Horses may be shared.

£60.00
£55.00
£50.00
Horseback Archery Experience 

2 hours of ground archery and mounted archery.
No Experience necessary.
Horses may be shared.
All equipment provided.

£110.00
£90.00
£80.00
Horseback Archery assessment lesson

1 hour.
Half an hour archery.
Half an hour riding.
All equipment provided.

£55.00
£50.00
£45.00
Archery assessment lesson

Half hour of archery.
No experience needed.
All equipment provided.

£25.00
£22.50
£20.00
Horseback Archery Skills Prep Course

2 hours once a fortnight.
Ground archery and mounted exercises to develop dynamic balance and coordination.
All equipment provided.

–
–
£POA
Experienced Mounted Archers 

2 hours once a fortnight.
Ground archery and mounted archery.
All equipment provided.

£110.00
£90.00
£80.00
Events