Children's Horse Riding Camps
£695
On this Children's Horse Riding Camp accommodation is in 'The Bunk Barn' on site next to the stables. Children are supervised by adult members of staff who have completed Enhanced DBS checks training in first aid and safeguarding.
All meals are provided throughout the camp by Louise 'she likes to keep them well fed' she is very adaptable when it comes to dealing with dietary requirements, tastes and dislikes!
There are plenty of activities for the children at Pony Camp to enjoy other than horse riding and stable management, although horse riding is obviously the best! Like rounders, film night, archery, treasure hunts and Horseback Archery.
Children aged 8+, from beginners to advanced are welcome on our Pony Camps, riders are put into small but similar ability groups.
All our tuition is delivered by experienced Riding Instructors.
Typical Day Itinery
7.00 am Wake up call
7.30 am Breakfast
8.00 am Catch in and prepare your ponies for morning lessons
9.00 am Flat Lesson/Jump Lesson
11.00 am Stable management
12.00 pm Lunch
1.00 pm Prepare you ponies for afternoon hacks
1.30 pm Hack out/Mounted Games
3.00 pm Tack clean, turn out ponies and skip out tidy and sweep yard
4.00 pm Stable management
5.30 pm Dinner
6.30 pm Evening activities start – Rounders/Lake Walk/Film night….
8.00pm Showers
8.30pm Hot chocolate and cookies, ready for bed
9.00pm Lights out
Arrivals and Departures
Arrival 1pm on Monday, departures 12pm Friday. There will be riding and stable care on Monday afternoon and Friday morning.
* If you need to arrive or depart outside of these times, please inform us and we will do our best to accommodate your needs.
We have Pony Camps running throughout July and August (Monday-Friday) plus an Easter camp.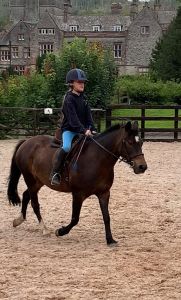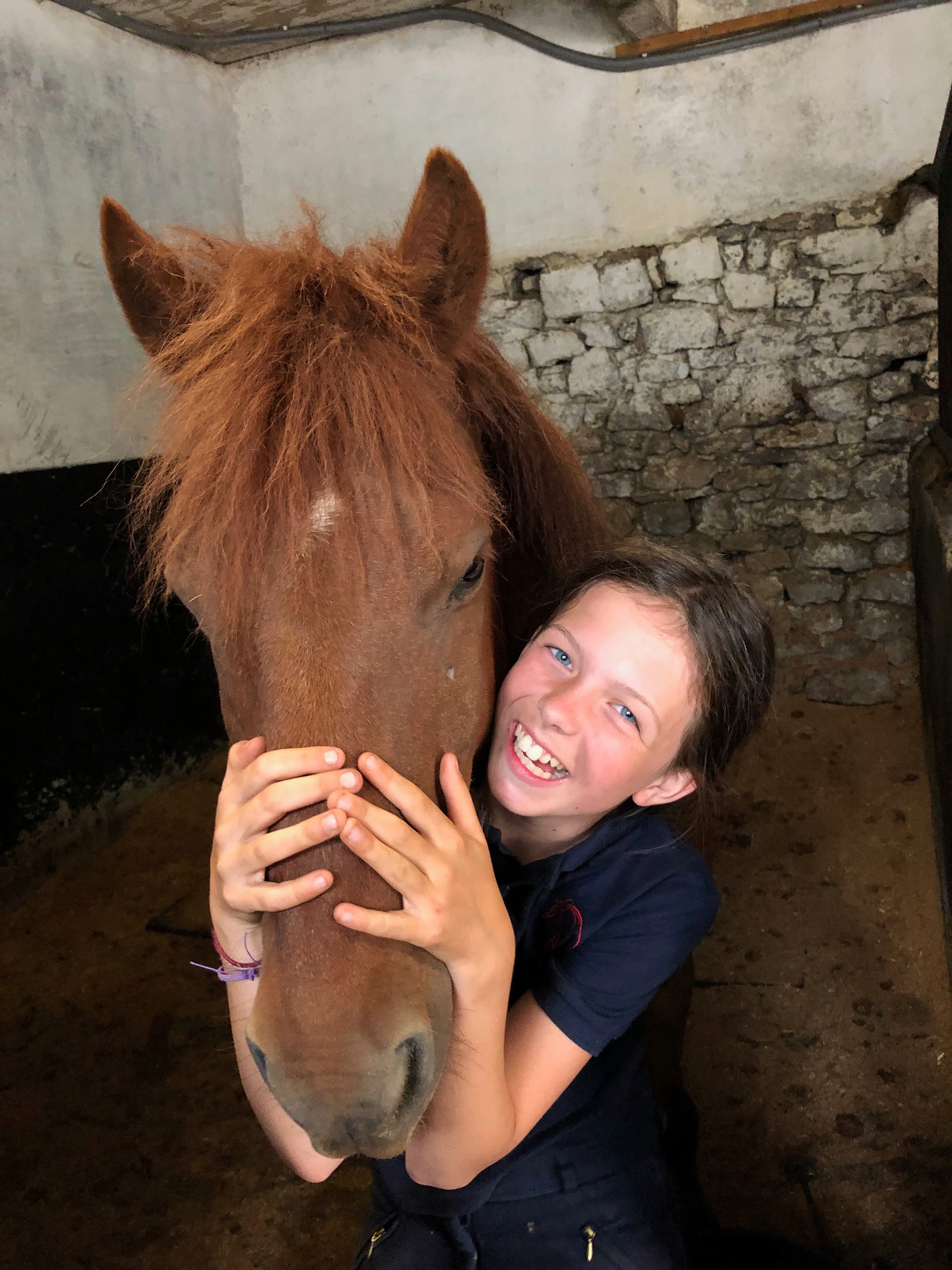 "My daughter spent a great week here on her own having riding lessons, hacking out, pony games, mucking out and yard cleaning. The staff and other girls are friendly and the food is good – she never got hungry. The sleeping and washing facilities are good and clean. See you next year"
2022 Camp Dates
Easter 2022
4th-8th April-
11-15 April-FULL
Spring 2022
30th May – 03rd June FULL
Summer 2022
18th-22nd July
25th – 29th July FULL
1st – 5th Aug-FULL
15th – 19th Aug FULL
22nd – 26th Aug
29th Aug – 2nd Sep